---
Hello Beautiful Lady !!
You Look For a Friend --
YOUR Lifetime Partner in Germany?
We Help You, to Find The Right Man For Your Happy Life !

Hi, I am Ruby, a Filipina
and married with Walter since 12 years.
Our sweet girl Ariane is 10 years now.
Our Friend Wolfgang come to the Philippines in November 2014




Meet him with your friends in the time between 10 AM and 4 PM
one of that days, at your convenience.


Hear in OASIS PARK Hotel -- KLICK !
We like to help you to find also your luck and love of a lifetime now or soon.
We offer you the chance, and you are free to take it.
Since there are a lot of German man who are interested to meet a lady from the Philippines for a life time partnership we created our Website to help you and them to meet each other.
This is your chance if you are interested in a European man
to get in contact with one. Honestly and Serious!
Here you see a testimonial from happy Ladies
who found there Love in June! (2 minutes video)
We know it is very important that you meet each other first in Manila befor going to a foreign country and to see what kind of person is this man. That is the reason we are travelling together with the really interested man to the Philippines. We unsually always come together with them. This is also that you can feel secure when meeting the guy. We are around and we can help also in translating and starting the communication.
This service is absolutely free of charge for you!
Since the man are also a bit shy it may take a long time till the first contact will happen. This is something we do not have in our hands.
We and our friends form DPP will come to the Philippines usually 1-3 times a year. Than we have a few man in our group and during the Video Meeting with us you have the chance that these man can find you or also that you ask us to introduce you to this guy.
In the last years just during this meetings the most partnerships happend.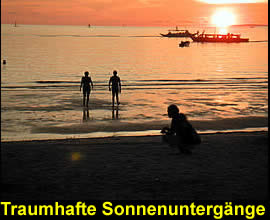 Usually after you meet your "Dream man" and both of you have the feeling lets try if we fit together, we go on vacation for 1 or 2 weeks. You have the chance to be together with the man and learn about him and his feelings...and also about your own feelings for a partnership. This is a great thing to be in a nice relaxed place like Boracay or Bohol and your new love on your side.
So it works:
You give us your application. This is very easy, we need your personal data like on the page "Registration"
a very nice picture of yours (hopefully with a big smile!)
You may register online just here, REGISTRATION - Button
or send us a letter or e-Mail WITH a very good picture too!!
just come around when we are in Manila and personally.
After we get it we put several pictures in our Homepage www.dpp-bayern.de and the man have the chance to find you there. Not all ladys can be on the Website all the time, so we change from time to time the pictrues a bit. Please do not register on the German homepage!! After you register here you get also a password to see it if you like, okay
The better the picture the better your chance!
And a little video Interview makes it even better! (personaly meeting us)
When a man is interested he will contact us and he usually write a letter or mail to you.
That can be the start of a great love for a lifetime!
On our next trip to the Philipines the man will come to meet you there in Person...
You are already registered ?
Great, Please don´t do it again once is enough only if your adress changed maybe again, okay.

If you have any question, just feel free to mail Wolfgang: Contact
Hope you found your husband soon!
Sincerely yours
Ruby and Walter